It's a while since the Coronavirus outbreak affected our daily life, it has already affected many countries and markets negatively, and some governments try to help their citizens.




If someone assumes that because Affiliate marketing belongs to a group of digital industries, and it all just happens online, there's nothing to worry about… they're wrong. Things aren't so simple for the digital either. Yes, we do operate in the online sphere, but whenever the worldwide economy suffers from such an unexpected turn of events, we feel it too.
Where is Affiliate marketing in all this? Well, there is a lot of different opinions across the industry. Some don't see many changes in their performance but at the same time, there are some who cut off their budgets completely, while others increase their ad spend hoping to get revenue beyond their wildest expectations. 
What has changed?

Many companies have reacted to the declining traffic and sales by cutting down their ad spend. It hardly makes sense to invest your marketing budget in advertising products that are not in demand at the moment. Most people stay at home and work remotely, some are on sick leave or unable to work and we can already see how Coronavirus changed our daily life:

Higher interest in work-from-home offers – Basically 24/7 hometime mixed with worries about the financial future will make people start looking for remote money-making opportunities. 

Organic traffic is down in most industries– You may think that if people stay at home the organic traffic will grow. And you're right! But only when it comes to the news industry or financial space. For most businesses, traffic goes down. 

People spend more time online – As most people are stuck at home 24/7 they spend much more time surfing the web. Unfortunately, this doesn't mean the growth of organic traffic for most businesses.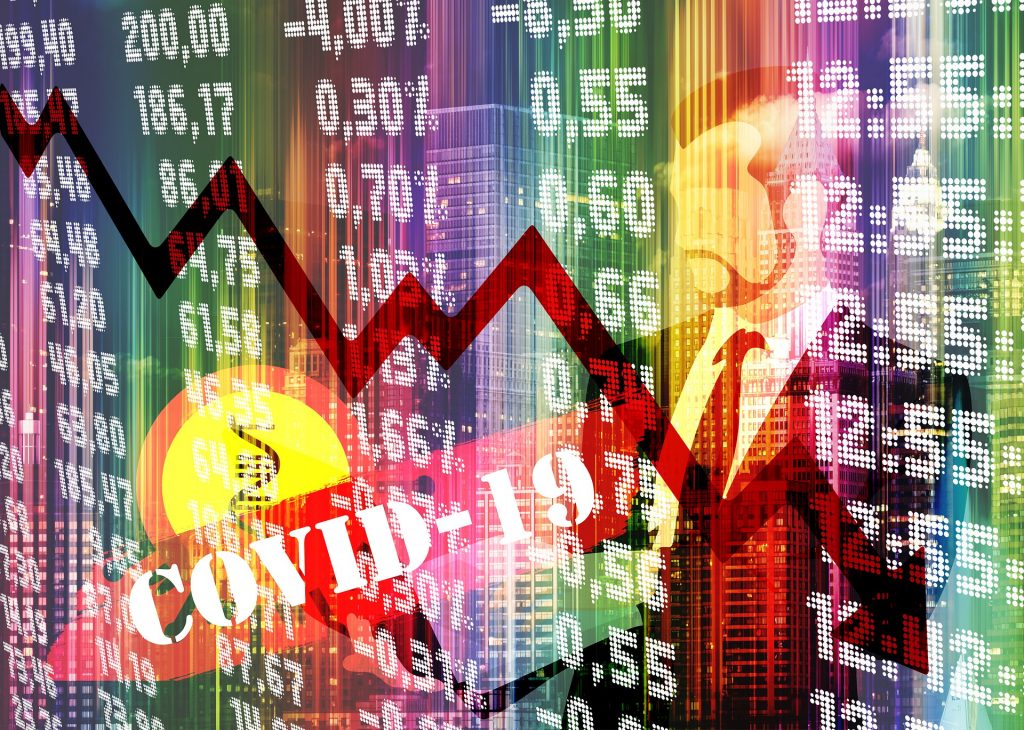 So in the Affiliate marketing industry, we may expect:

– Much lower demand, 
– Cut advertising budgets, 
– Lower interest on the customers' end 
– Decrease of business opportunities for affiliate advertisers

What niches and verticals to focus on?

So here are a couple of offers which offers are safe to run:

1. Nutra offers, this niche has already experienced an increase in both traffic and conversions. As a natural reaction to the pandemic, people want to protect themselves and have started to stockpile hygiene products, medical supplies, vitamins, and other supplements.  are sought after right now. Anything to keep us healthy — both mentally and physically. 
2. Finance offers, including insurance and crypto offers, maybe a good choice as well. With an unstable economy, people tend to look for safer solutions, want to take advantage of the momentary crisis or simply want to make a quick profit.  
3. Streaming offers, including mainstream VOD, gaming and adult cams are a sure-fire offer to try now. Anything related to self-development or work-from-home mode in the video form is also a good offer.
4. Online dating have increased massively over the past few weeks. Due to social distancing, people are seeking for ways to communicate and make new friends online. If you're doing casual dating or promoting some kind of communication apps, it's now or never for you.
5. Surprisingly or not, sweepstakes run great at all times and seem to be stable even during such a turbulent time. They can be used to promote items most sought after at the moment like games, gift cards, adult content or home appliances and every-day use items.
6. iGaming is having the time of their life. In other words, such campaigns are something to run right now. It's an opportunity you can't miss.
7. Antivirus (how telling) and VPNs are rocking it right now. People are surfing the web more than ever and using their home wifi provider. There's a demand to protect their online privacy and also to access some other countries' content that is not available in their location.
Overall the conversions suffer because people are more careful about how they spend their money. In most niches, you can still make sales. There are opportunities in every crisis. Affiliate marketers need to be creative, test new things, and try to communicate with their audience.

Be safe and don't give up!