Today we want to give you a more detailed insight into our widgets.
First of, thank you for great reviews and advice on how to improve this feature. We have made some new improvements and they are all up and running.
In this blog post we are going to cover three topics:
cookies – how they work and why you will love them
countries and campaign setup
all information regarding how the widget works and touching on customized text options inside the widget.
Cookies
We all know the 'Allow cookies?' message. This option now appears on almost every website. In fact, nowadays more people associate the term 'cookies' with its Internet use rather than with its edible origin.
Cookies are small files generated by a website in certain conditions. These files saved on a user browser and can save personal information relevant to this combination of station/browser (Usually equivalent to unique person. Not always though). This info is available to the website who gave the cookie from the first place on demand. Cookies are used to monitor user behavior  to serve relevant contents and to measure and attribute conversions.
Cookies on the website, generated by our widget are already set up so all users visiting your link, will receive a cookie and next time they enter the website (even if user does it directly in browser), they will lend on your website.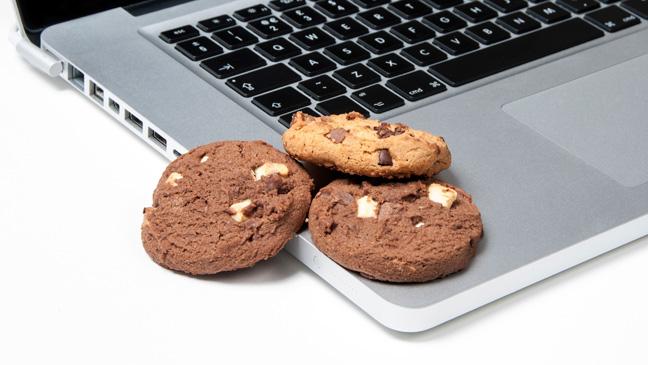 Countries
DoAffiliate.net operates on many markets; each market covers a different audience. That also affects campaigns performance. We don't want you to worry about this though, for this reason our team tracks performance of all campaigns in each region and reports to the widget, which selects campaigns based on their type ( short term loans, long term, credit line and custom options) and adds best performing campaigns to the top of the list.
You can also choose the number of campaigns you want to run or there is always an option to run all the available campaigns on the widget generated website. So it is up to you and what you want to show to your customers. We are also adding more templates, which are all responsive and will fit the niche, all you need to do is choose, which one you like better.

Custom options
As you can see on the widget page, there are a few customization options. First place you gonna see it is when you choose a campaign type. Since affiliate marketing revolves around niche products, you may be willing to create a widget website only with campaigns hand-picked by you. Good news are, it's pretty easy to do – just choose the "custom" option under "select loan type" and choose all the campaigns you want.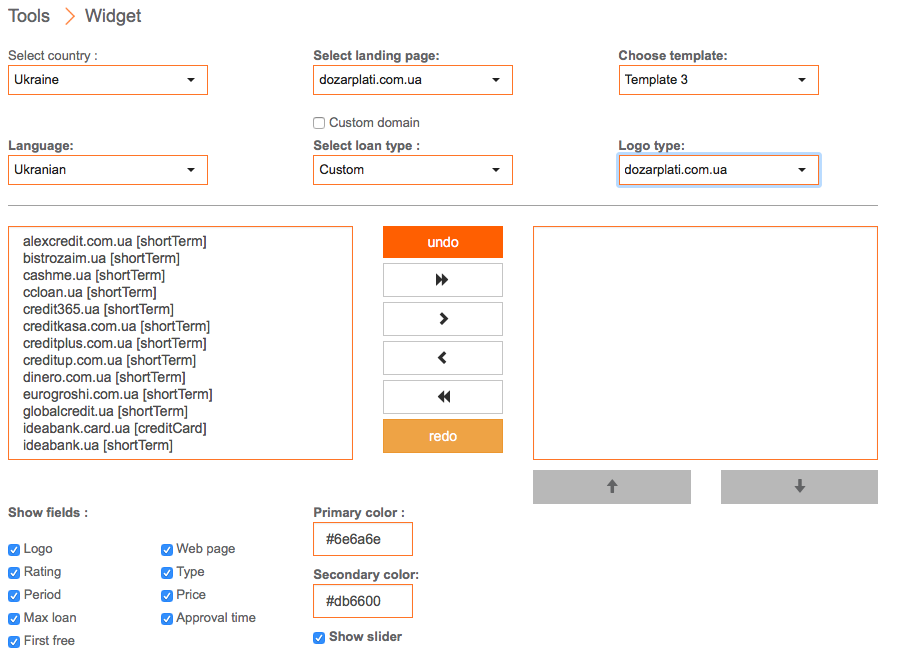 Another customization option widget offers you is to add you texts on the website as well as choose to use your own codes. The widget keeps track on codes you are using and let you edit or remove them whenever you want! All pages are configurable and you can show there whatever you want. All the campaign tracking is already pre-setup so if you are a SEO expert, there is an option to play around with your own texts to improve appearance on search networks based on what campaigns you want to run.