Today websites are a chief way of directing customers to your business. A website is the main source by which people come to know about you services. A website must be optimized for the ideal customers to make it get the most amount of intended traffic. And traffic means business. As a matter of fact you cannot do business unless people know you. This goal can be accomplished by adopting the following simple tips.
1. Develop Excellent And Relevant Content
In the field of Internet Marketing one phrase is always true and that is 'Content is King'. Content is the real king. Any site is famous or flops due to the content on it. Content also makes your clients and customers know that you know everything about your field. The content is not only the written posts on your Website. It also includes the pictures, videos and anything else on the site. Try to develop good quality of relevant content and always make sure that it is 100% genuine and not plagiarized. Plagiarized content can result in a number of adverse effects from your site getting banned on the search engines to having you sued in the court for using someone else's content without their permission. Plagiarism applies to all the content and not only the written one.
2. Focus on Social Media Advertisement
Social media is one of the best forms of advertising anything in this age. People spend a lot of time on social media and get to know a number of things through it. You can take advantage of the social media either by posting paid ads for your site on it or by sharing your link. An effective way of sharing your link is to embed a share on Facebook, Twitter etc. link on you website. In this way the visitors of your site can share your link and get you more visitors.
3. Take Advantage of SEO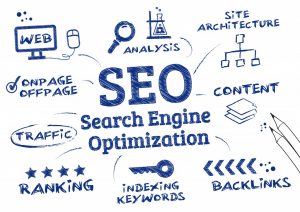 Search Engine Optimization or SEO is the art of making your site appear higher in the result of a search quarry related to your field. SEO can help you have a large number of visitors on your website who are actually interested in the services you provide. In this way you can get traffic without paying for it. Search Engine Optimization is a complex thing. The basic thing is to understand how the search engines work. They work on keywords. Keywords are the elements which help the search engine decide which site is related to which field. Before making a website, conduct keyword research and try to impart the most relevant keywords in your work. This is in fact a technical work and can better be done by an expert of the field. The expert may charge you some money but the benefits of SEO will pay it off.
4. Present Your Achievements to Your Clients
Your achievements in your field make people believe you are the best in the field. Make viral posts containing what you have accomplished and how much your clients are satisfied with the services you provide. In this way you can attract a lot of clients to your website. Seeing your achievements people get to believe that you are the best option for them in the field. Moreover people are generally interested in the distinctive work you have done. They come to your site out of curiosity. In this way you get targeted traffic to your site. If you have made the way to a press release do mention it on your website and social media posts.
5. Make Good Infographics
Infographics like graphs, pie charts, bar charts and other things like them are a matter of interest and tell people quickly what you want to deliver. In this way people are interested in what you are offering and consider you as a serious option.
6. Create and Establish a YouTube Chanel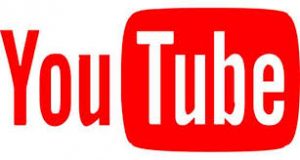 Like other social media, YouTube can also be good source traffic for your site. YouTube videos are a popular source of infotainment for most of the people. People see them frequently and consider them an authentic source of information. Creating a YouTube channel and constantly updating it with videos relevant to your field can be a good source of targeted traffic to your website.
7. Make a User Friendly Website
A user friendly website is appreciated by both the users and the search engines. Search engines rank it higher in the category of related websites and users have a good feedback about it. They prefer returning to it for future reference. If you do not have a user friendly website, you cannot satisfy the visitors coming to it. In this way even the clients who come to the website are not willing to get your services as the poorly developed website gives a negative impression of your company.
8. Be Active on Your Social Media Pages
Social media activity is crucial. Post frequently on you social media platforms and do connect to the posts. Comment on them and respond to people's comments and feedbacks. This has an overall good effect on the clients and they develop trust in you. Once the trust is developed, they will visit your website and will surely get your services too when they need.
9. Be Honest
The old proverb, Honesty is the best policy holds even today. If you are honest with your clients, you will get business. If you provide satisfactory services, people will refer their friends and family to you for the same services in the future. Another thing which matters a lot is that you should announce on your website only what is true about you. Do not make false promises. Deliver the best to your client and they will surely get back to you again and again and again.